Team Building Activities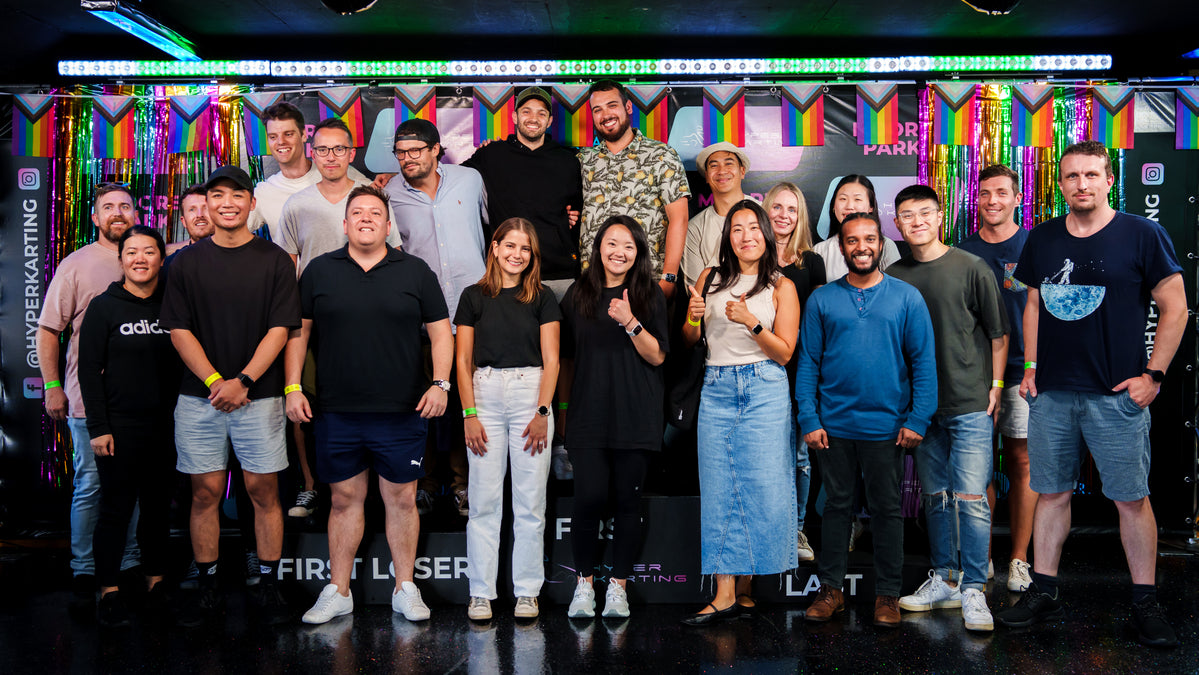 Hyper Karting has it all!
Whether you're looking to blow off steam after a long week or build stronger bonds within your team, Hyper Karting has everything you need for a memorable and rewarding team building experience.
If you're scratching your head when it comes to team-building activities, you cannot go wrong if you choose a spectacular day at a go-karting track. It's one of the best ways to motivate any group, large or small, and is guaranteed to pump your team up so they can get completely behind your brand.

Remember, the best team-building activities will bring your staff members together like nothing else, as they form friendly rivalries and want to win at all costs. Learn more about your staff and see who will respond best in the most demanding conditions. This will give you some insight into their strengths in the workplace!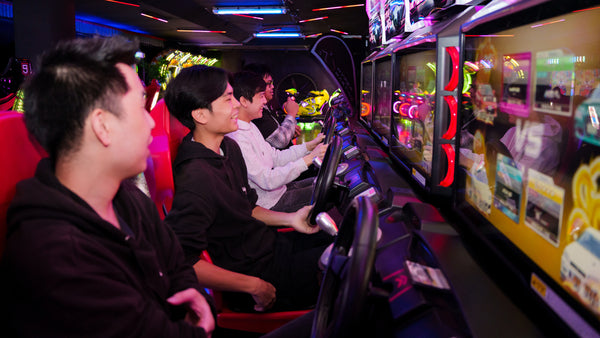 Engage your staff with one of the best team-building activities in Sydney
When you book one of the best corporate team-building activities in Sydney, you will help to foster a new level of engagement among your staff members and cultivate a sense of competition.
There's a reason why company owners and managers choose our go-karting venue for their team-building events in Sydney. They know they can rely on Hyper Karting to provide expert organisational skills and give any advice necessary to ensure each event is as successful as possible. The team at Hyper Karting stage events for individuals, junior and adult groups every day, and they've honed their organisational skills accordingly to give you the best experience.
Turn to Hyper Karting for all your Sydney team-building activities
Let Hyper Karting organise all your team-building activities in Sydney, and you can be sure that everyone will have a fantastic time. Your staff will remember this jam-packed day of fun for weeks and months ahead and will carry that all-important competitive spirit with them.

They will laugh over those crazy overtakes and chequered flag finishes around the water cooler and look forward to the next time they can settle old scores and take that all-important win. You'll see just how successful you have been when choosing your Sydney team-building activities and consider that this has been money well spent.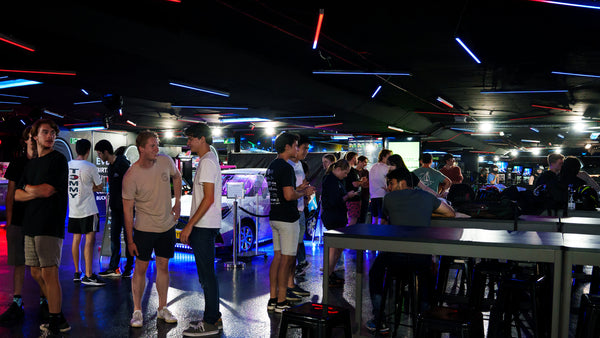 Boost your business with these corporate team-building activities in Sydney
A go-karting event will give your staff a day to remember. It's certain to improve motivation, build a more cohesive team and work on those communication skills.
Hyper Karting knows how to create the perfect package for companies like yours looking to motivate and inspire their staff through a high-performance, exhilarating and truly unforgettable experience. Explore the world of speed and watch your employees revel as they participate in one of the best team-building activities in Sydney.
Getting down to details
Build and bond your team with a customisable group booking at our track. With our 15-minute power packing sessions, we host tailored team-building events that are sure to foster some friendly competition. Tell your team to bring their A-Game because it's about to get really intense!
We're ready to host groups of all shapes and sizes here at Hyper Karting
Each session allows up to 16 keen competitors to go head-to-head on Australia's longest indoor go-karting track — competing for all the glory and team bragging rights! Groups larger than that will have to split their groups into teams, who can alternate sessions and compete for the title of the best team. For those looking to challenge their team, you may be interested in booking a championship-style event — with a practice, qualifier, and 'finals' between your groups' best racers. You bring the team spirit, and we'll bring all the fun!
Don't forget the extras for your team-building activities in Sydney
Enjoy our brand-new arcade machines between races and relish our delicious gourmet catering options. Make a presentation with our AV specialist bundle to make a spectacle of the team winner. After your race, take your team pics on our winner's podium or celebrate with our golden trophies (available for purchase at our front desk!). This isn't just plain-old team building; this is an inclusive, all-out event. Let us take the stress of planning your next team-building event off your hands! We're experts at creating fun and a bit of friendly competition.
You can rest assured when you book with us; we run events rain, hail or shine! There's nothing better than cheering on your friends or exchanging racing tips with a coworker to bring your team together!
Booking the best team-building activities in Sydney