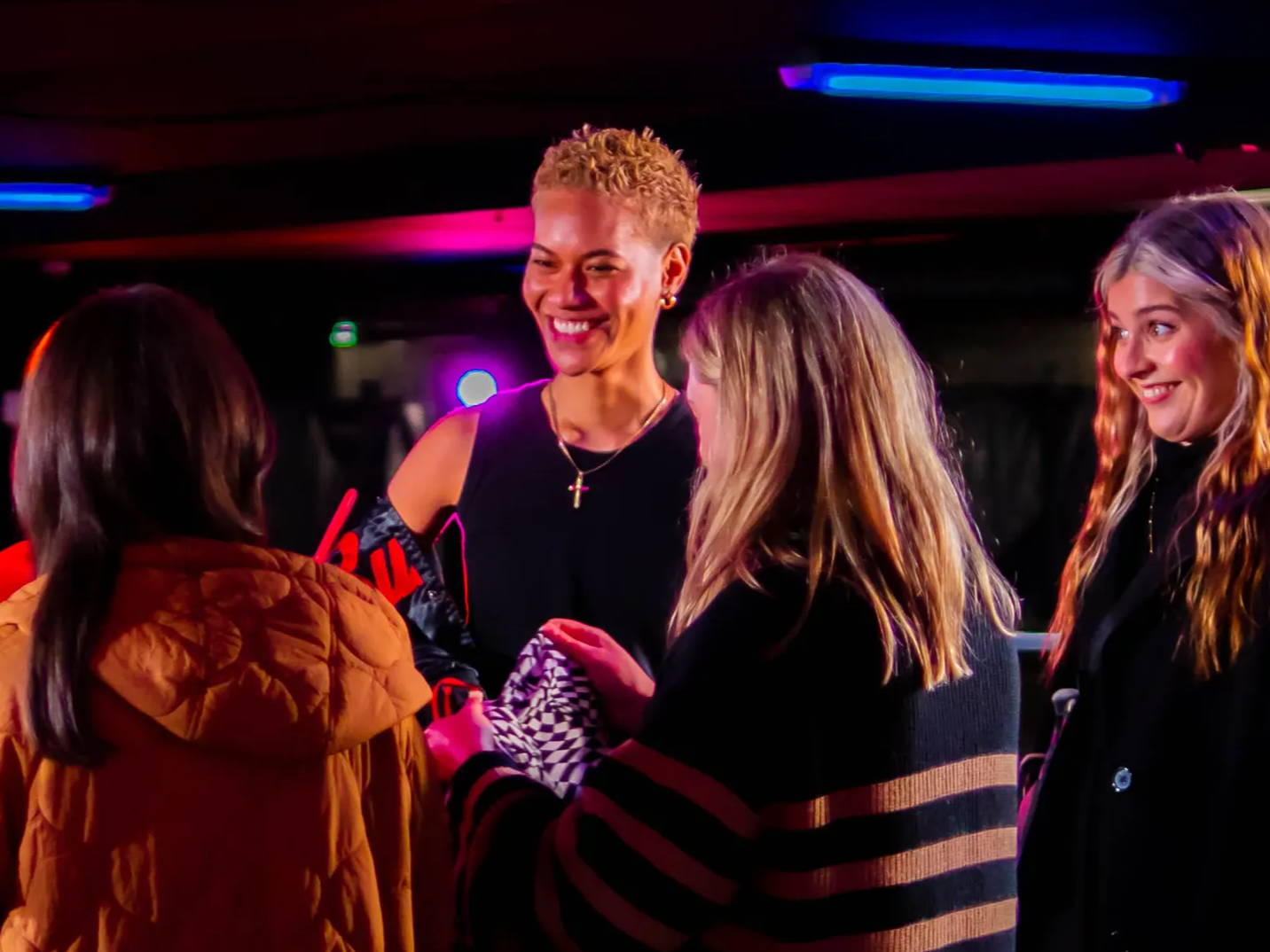 If the silly season has snuck up on you faster than you'd expected, you may feel a sense of panic starting to rise as you rack your brain for fun Christmas work party ideas that haven't been done to death. Everyone loves a good knees-up to celebrate a year of hard work, but a good work Christmas party should ideally involve more than just rivers of booze.

Not only is the local bar or pub an uninspired Christmas party venue, but it inevitably leads to people enjoying themselves a little bit more than might be appropriate around their colleagues. It can also potentially isolate non-drinkers in the organisation, leaving them twiddling their thumbs while the company around them gets louder and worse at dancing.

Don't get us wrong — some refreshments will always be part and parcel of a proper Christmas work party. But in the efforts of being inclusive and offering your team an experience they'll never forget (as opposed to one they'll never remember), a little more creativity is required.

So, what's a Christmas party idea that will have people marking the end of the year in style? Here are some of our favourites.
Work Christmas party ideas that are actually unique
A great work Christmas party combines a bit of organised fun, good food and drink, and an element of the novel or unexpected to keep everyone entertained. Here are our favourite picks for Christmas party venues that deliver on all 3:
Go Karting — OK, we may be a little biased, but as a Christmas party venue, the go kart track offers the best of both worlds. It's an unexpected physical activity (without being a full-on workout), and it introduces an element of healthy competition that will keep everyone involved and entertained. While the races are being run, others can enjoy a food and drinks package, and get plenty of time to socialise in between setting new track records. With an undercover yet open-air setting, rain isn't a problem either. Now that's a winning Christmas party venue
Karaoke party — A great choice for natural performers, karaoke parties let everyone let their hair down and unleash their inner diva. Food and drink packages are often included as part of the frivolity. Karaoke parties are great for smaller groups or organisations but remember that most venues only offer small booths, so if you're looking for a company-wide shindig, this isn't the most fitting choice.
Paintball — The ultimate in war games fun, paintball pits team member against team member in a winner takes all battle, complete with war paint. You'll definitely win points for the unexpected here. Mess is a big factor here for anyone hoping to debut a new holiday season outfit. Bear in mind that paintball is a pretty involved activity, so there's not going to be many drinks, snacks or mingling during the game.

Hyper Karting — the perfect Christmas party venue in Sydney
If you do want to lock in a party for a group of any size, Hyper Karting is the venue to do it. Set up a 'winner takes all' style tournament, or let teams race around the according to their own rules – the choice is yours. And with simple catering options to keep everyone well fed and watered, there's never been an easier way to a work Christmas party that will go down in history.